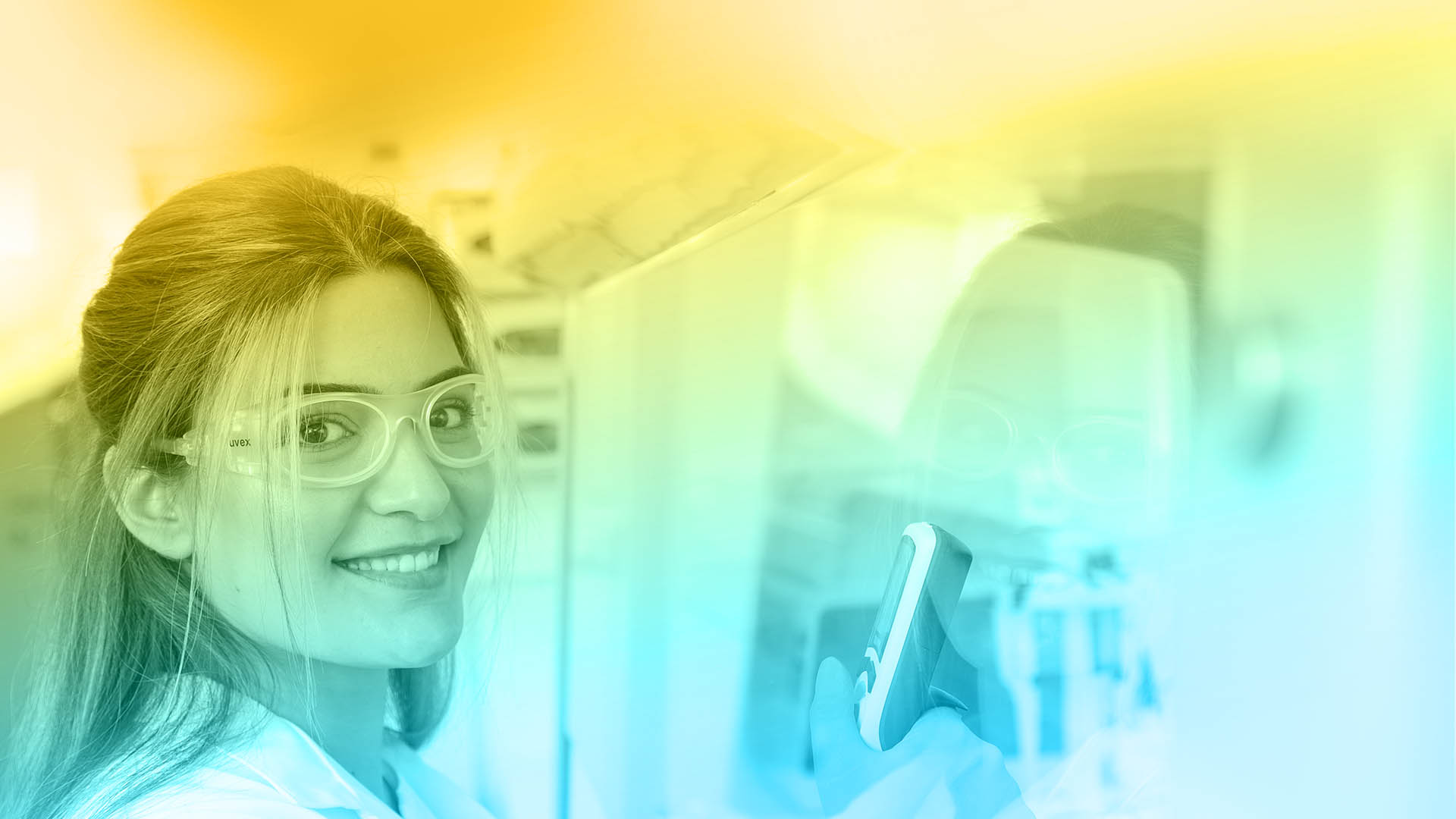 #Hello
... and a warm welcome to A&M STABTEST! As a provider for pharmaceutical laboratory services with sites in Bergheim (near Cologne) and Mainz, our team of over 250 employees play their part in ensuring drug quality and patient safety, every day. As a modern organisation, we do not only care about financial success, but we care about the inpact we have as a company on the environment. Therefore, we regularly scrutinize, the impact that we are making and how we can reduce this impact to make our services more sustainable. We believe in high quality standards, transparent communication in all directions, and that negativity should be reserved for ions.
#We are A&M
Curious to take a look at the lab? Then simply click through the videos and listen to our employees.
#Us
We are a family-owned, proprietor-managed, medium-sized company, and yet one of the largest service laboratories for pharmaceutical analysis in Europe – a genuine "hidden champion". Our employees are not small cogs in a big machine, but colleagues entrusted with exciting and important tasks. We are chemists, food chemists, laboratory technicians, lab scientists and more. We place great importance on a friendly working atmosphere, fair wages, family friendliness, and the opportunity to discuss everything openly.
#You
You wish to work in a medium-sized company and take responsibility for your own work. You are able to identify yourself with our high quality standards and you like the idea of doing your best every day for the quality of medicines and safety of patients. You are keen to develop yourself in a modern environment and you would also like to be involved in the next team event.
#OurBenefits
In addition to regular employee appraisals and personal target agreements, we offer our employees further training whenever possible. We love team events, the regular fruit days and our work bike. Flexitime and home office opportunities round off our benefits.
#Further Questions?
This email address is being protected from spambots. You need JavaScript enabled to view it.